at the 'Taos and Beyond' art show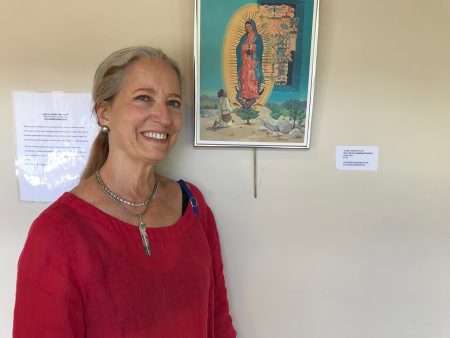 My first Intuitive Process painting class went great, July 16, 2018!
All ready now to start painting classes in the Intuitive Process, and the first one has happened on July 16th, from 10am to 4pm with a lunch break.  I will be doing more classes this summer… stay tuned! Leave a message on mariamikhailasart@gmail.com to sign up for information, and let me know what days would work for you. No experience necessary in painting.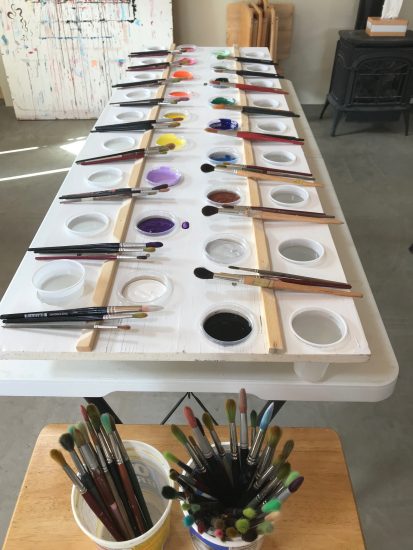 "The most regretful people on earth, are those who felt the call to creative work, who felt their own creative power restive and uprising, and gave to it neither power nor time."
~Mary Oliver
Consider joining my painting retreats and classes!  Send me your email address and I will put you on my emailing list. Let's start honoring that creative restive uprising!
Now painting tables are being made!
My good friend Njal, a great builder of things, is making my painting tables to hold the water based paints, water, and brushes for quick use of paints in class. I will post pics when the tables are made!
Getting ready for painting classes with Tripods…
Look! This is what is happening in the Studio right now! New tripods to paint on…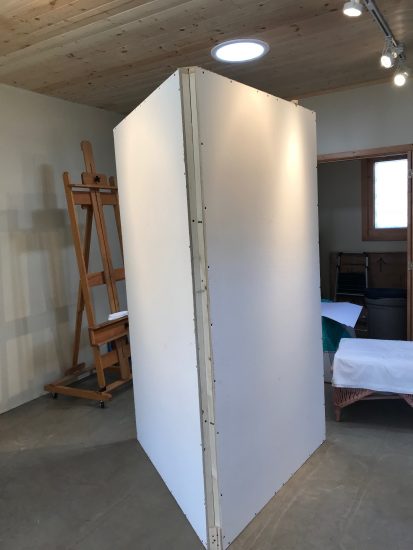 Women suffer so much from this!
"I've seen women insist on cleaning everything in the house before they could sit down to write… and you know it's a funny thing about housecleaning… it never comes to an end. Perfect way to stop a woman. A woman must be careful to not allow over-responsibility (or over-respectabilty) to steal her necessary creative rests, riffs, and raptures. She simply must put her foot down and say no to half of what she believes she "should" be doing. Art is not meant to be created in stolen moments only."
― Clarissa Pinkola Estés
Why are we drawn to paint? Is it that first link to creativity when we were kids that we felt, and it felt so alive and fulfilling?
We can definitely have that feeling again as adults. Keep reading my Blog and I will help you pursue that golden path to your own personal
creativity.
Painting Classes are Coming!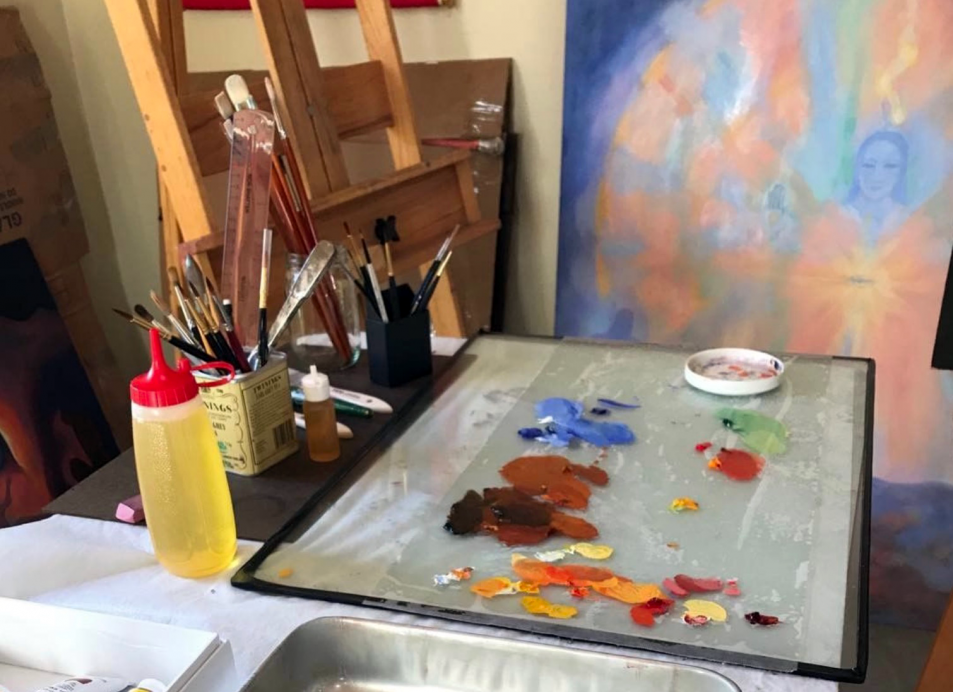 I am on an adventure to gather interested folks to do a painting class not based on 'talent' or creating a 'masterpiece' but painting from your intuition, your feelings, what is up for you. You will be traveling the visionary trail of your own golden thread of creativity, without judgement, or pressure for product, and I will be the guide.
Let me know if you are interested and leave a note.
Descent Of The Ancient Temple